Howard County African American History Project (HCAAHP)
The Howard County African American History Project (HCAAHP) is one of the latest additions to the HCHS. Anyone who is interested in learning more about local African American history is welcome to join our team of volunteers and/or to access our multimedia and human resources. Our aim is to collaborate with individuals and organizations to provide a central and accessible repository for local African American history that can readily be showcased at public libraries and at events commemorating African American trials, tribulations, and contributions. This includes but is not limited to:
Oral History
Genealogy
Unpublished and published papers
Visual data (e.g., film and photography) or personal creations and collections.
1) To collect and make available historical research on the African American experience in Howard County from the colonial and pre-integration era to the present
*Current projects include capturing oral histories of Ellicott City's African American community, including the stories of those that once resided in this area
2) To create community-based projects to share this history with the general public
Research could be shared through public events (e.g., colloquia) and interpretive, collaborative projects that educate the public about the African American experience on Main Street and surrounding areas.
*Current projects include a proposed interpretive sign that shares the uncensored history of Fels Lane, a historic African American community in Ellicott City
3) To preserve local African American historical sites and places of memory
*Current projects include the preservation of Mt. Zion United Methodist Church in historic Ellicott City.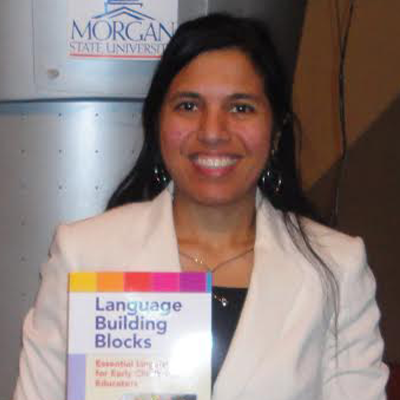 Dr. Anita Pandey is Director of the Howard County African American History Project (HCAAHP), one of the latest additions to the Howard County Historical Society. Anita has lived in Howard County since 2002, and has been working with videographer Tyrone Tyler and historian Dorothy Alexander to record the stories of some of its earliest residents in Columbia, Ellicott City, Jonestown, and Simpsonville. She finds the early childhood, community engagement, and life experiences of its earliest residents educational and eye-opening. Anita was born and raised in multilingual Africa, and firmly believes that "It takes a village to raise a child." In her words, "We are the stories that we (co-)create and share." Anita is Professor of Linguistics and Teacher Education, and Coordinator of Professional Development and Communication at Morgan State University. She was recently selected by the Association for Childhood Education International and the Alliance for Childhood as a 2014 Ambassador for Childhood based on her advocacy and research contributions, and her work with children, through non-profits like the ACEI, NABE, and
The Unforgotten
. She was the team leader for the winning 2014 My Brother's Keeper proposal Con Todos (With All): Enhancing Parent-Teacher Engagement for MeaningfulOutcomes in Early Childhood, and serves on the Executive Board of the National Association for Childhood Education. Anita learned French and Spanish as a teenager–primarily from children, as outlined in her first book,
The Child Language Teacher: Intergenerational Language and Literary Enhancement
. Her latest book, Language Building Blocks: Essential Linguistics for Early Childhood Educators is a Teachers College Press bestseller and offers strategies to enhance cultural competency and to teach pronunciation, vocabulary, reading, math, science, and even health literacy. She can be reached at
443.422.5923
and
languagebuildingblocks@gmail.com
.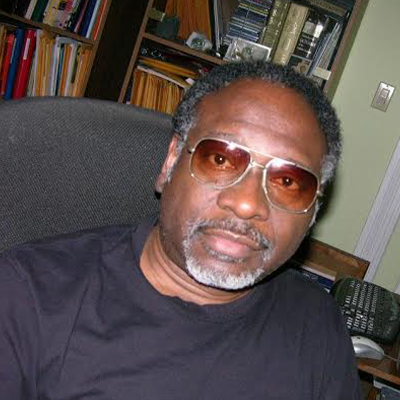 Tyrone Tyler
Videographer
Tyrone E. Tyler, grew up on Fels Lane in Ellicott City and is a former Broadcast Engineer for WBAL-TV. He studied Electronics Technology in High School and acquired college equivalency in a specialized program before attending College. He received a 2 Year Training position at WBAL-TV before high school was done and stayed at WBAL for more than 36 years, so he never had to search for a job. He continued college study while working. Trained in Digital and Analog Electronics, Computer Science, Database Management, and Computer Programming and Repair. He performed all aspects of TV Operation, Camera, Sound, Video, Video Editing, from the days of 2-inch tape to Computer Disk. In his spare time, he purchased, repaired, and rented Real Estate Properties.
He retired on Jan. 1, 2009, but people find out about his past and try to put him to work. He volunteers his recording background to the Howard County African American History Project. He likes cats, cars, low stress, and "no drama."
He can be reached at: callty@verizon.net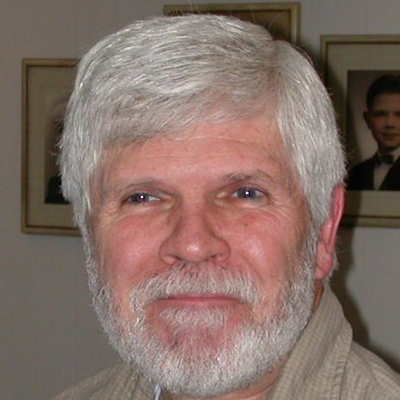 Ed's family has been in the Ellicott City area since the 1830's. He has served on the Boards of the Ellicott City Restoration Foundation, the Ellicott City Business Association, Howard County Historical Society, Historic Ellicott City, Inc., and the Ellicott City Partnership. He has a passion for history and wants to share our rich local history with as many as possible.