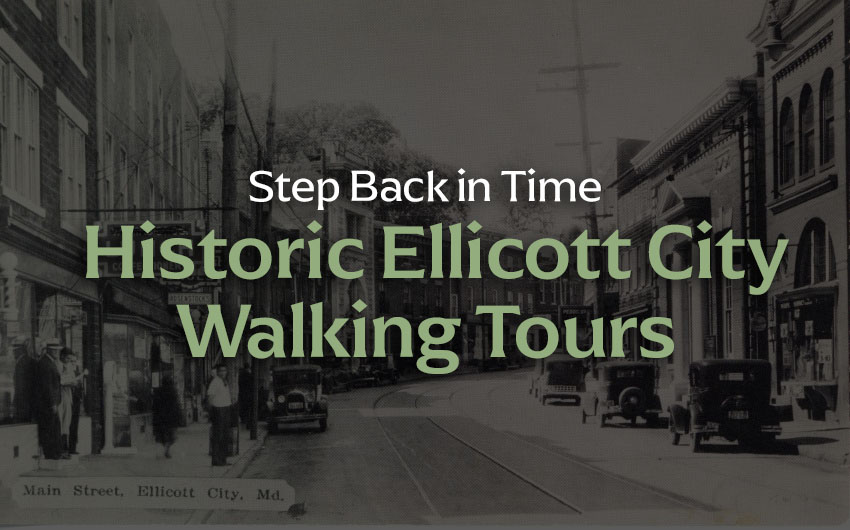 Walk This Way: Historic Ellicott City Walking Tours
Time: Saturdays 11:00AM – 12:30PM
Tickets: $15 per person | $12 per person (HCHS members, seniors, military, children under 13)
Put on your most comfortable walking shoes and step back in time with the Howard County Historical Society to discover the intriguing stories behind the iconic landmarks of this nearly 250-year-old mill town.
Please keep in mind that this guided tour covers roughly three quarters of a mile over hills and some rougher terrain so remember to bring your stamina as well as your passion for history!
If you have any questions please feel free to call us at 410-480-3250.
Proceeds benefit the HCHS Museum.
* Free parking is available behind Tongue Row or near the Mount Ida Mansion at the top of the hill north of the courthouse.
* No Shows will NOT be refunded,  We pay our tour guides when they arrive for a tour, so if you do not show, consider it a donation to HCHS
* Rained Out Tours will be rescheduled for another date convenient for both guests and our tour guides.
* Custom Tours are available for between 5 and 10 guests.
* Looking for Pub and Ghost Tours?  The Howard County Historical Society no longer runs these tours,  please visit MD History Tours for information:  https://www.mdhistorytours.com/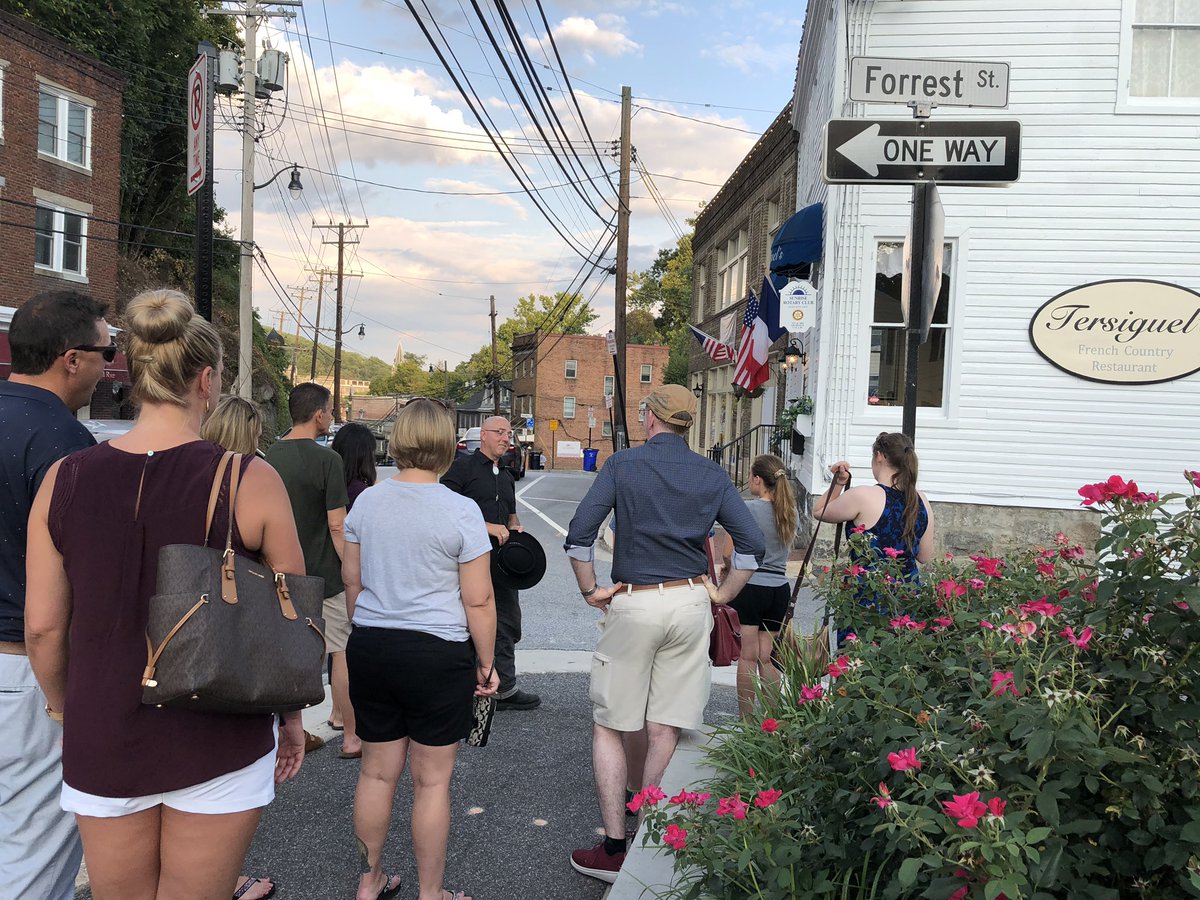 FACILITY RENTAL
Learn More
SPEAKERS BUREAU
Learn More
RESEARCH SERVICES
Learn More
The Enchanted Forest, a storybook park in Ellicott City, opened in 1955, one month before Disneyland opened in California.
Your Journey Into the Past
The Old Ellicott City Walking Tour is roughly 2 miles long starting at Mt Ida (3691 Sarah's Lane), next to the Circuit Courthouse parking lot.  We recommend parking in the court lot.  There will be a stop at the Museum of Howard County History for a quick bathroom break, before resuming the tour on Main Street, finishing at the B&O Railroad Museum.   We recommend comfortable walking shoes.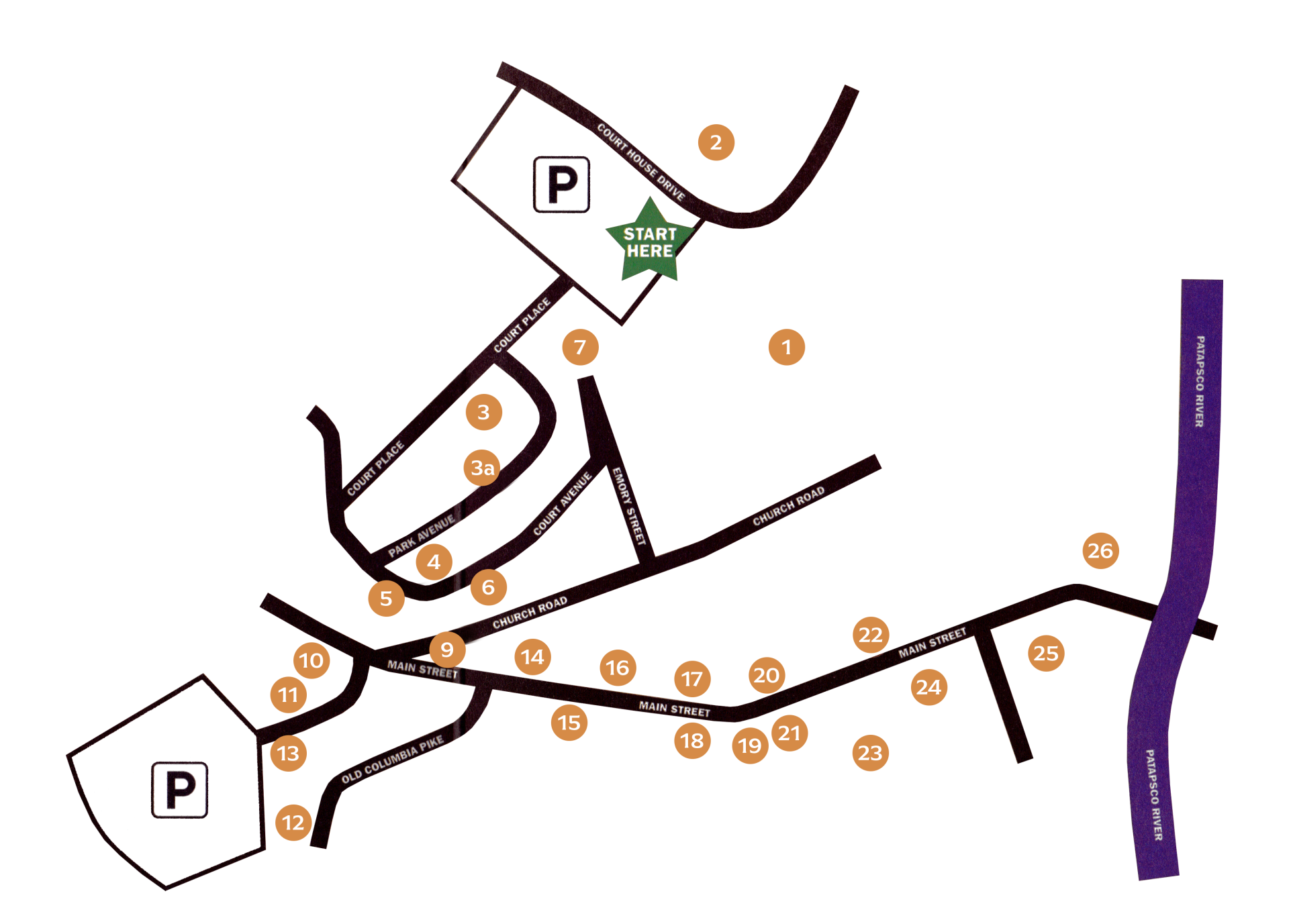 Walking Tour Legend
Mount Ida
The Patapsco Female Institue
Courthouse – 3A. Oak Lawn Seminary
The Museum of Howard County History
Lawyer's Row
Ellicott's Second Quaker School House
Emory Jail
Emory's Methodist Church
Firehouse Museum
Welcome Center
Police Museum
Tongue Row
Tiber River
Howard House
Taylor's Antiques
Walker-Chandler House
Odd Fellows Lodge
Commercial & Farmers Bank
Caplan's Department Store
New Patapsco Bank
Rosenstock's Department Store
Cacao Lane
Tiber Alley
Tiber Park
B&O Railroad Museum
Radcliffe Building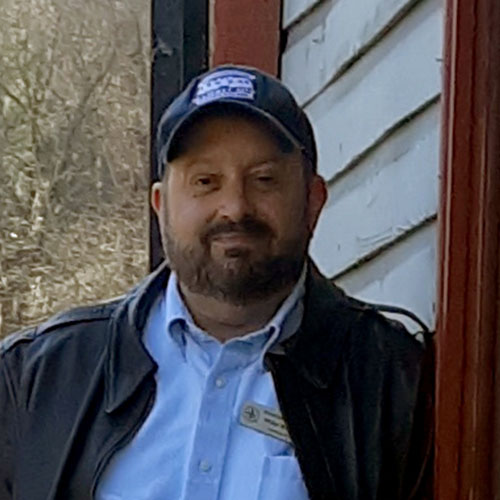 Mike Radinsky
Civil War Curator at the Museum of Howard County History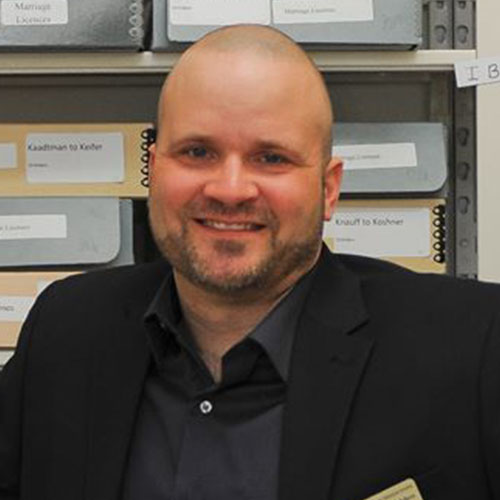 Shawn Gladden
Executive Director Howard County Historical Society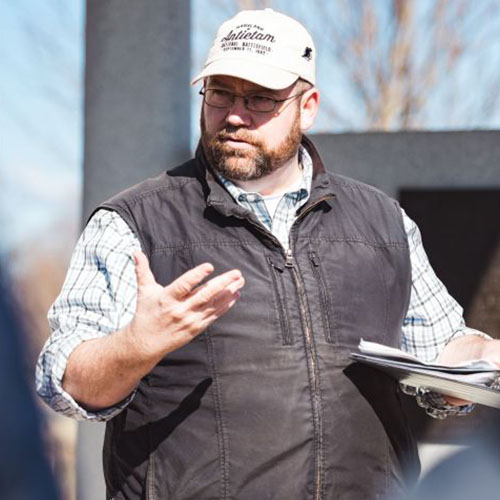 Fred Campbell
Owner FFC Historical Tours & Board Member Howard County Historical Society